Packing up your things and moving to a different country is exciting as it sounds. But the logistics of it, particularly the immigration process, can be complex and overwhelming. In fact, not following the exact immigration procedures or not having the correct paperwork done could result in complications such as a denied entry into Australia or even deportation. If you're having difficulties navigating the immigration rules and procedures for Australia or would simply prefer someone experienced and qualified to manage them for you, here are some of the best Australian migration agents to help you with your visa and immigration journey.
1. ANZ Migrate
ANZ Migrate has been helping people realise their dreams of living in Australia and New Zealand since 2003 – be it for work, family or school. Need help with Australian visas related to business, family, entrepreneur, study or more? ANZ Migrate provides free consultations so you can reach out to its team of fully licensed and qualified immigration agents for professional advice. What's more? This visa consultancy has achieved a 100 percent success rate for a wide range of applications over the past 12 months, so you're in good hands.
ANZ Migrate
Book a consultation here.
2. Affinity Migration
Affinity Migration was founded by migrants to help other migrants. As such, this group of Australian migration agents prides itself on its unique backstory, which allows them to understand your needs and challenges better when navigating through the migration process. Regardless of whether you're moving to Australia temporarily or permanently, you can count on Affinity Migration to provide honest, expert advice and visa services to achieve a stress-free migration experience.
Affinity Migration
Book a consultation here.
3. Migration Expert Australia
Having helped over 400,000 foreigners move down under since 2002, Migration Expert Australia provides support in the Australian visa application process to help people relocate with ease. Starring the best Australian migration agents in its team, you can expect to be guided through the entire process – from being advised on the ideal visa for your circumstances to getting your paperwork and application prepared and submitted on your behalf. It also allows you to do it yourself, where you arrange all your documents and submit your visa application to the Australian Government on your own.
Migration Expert Australia
Book a consultation here.
4. Aussizz Group
Touted as the one-stop solution provider for all your migration needs, Aussizz Group offers immigration and education services for those looking to study, work or settle in Australia. From supporting you through the visa application process to providing PTE online coaching and test practices, NAATI CCL coaching and online IELTS test preparation, Aussizz's team of education consultants and Australian migration agents will prepare you thoroughly for the immigration process regardless of your purpose of moving.
Aussizz Group
Book a consultation here.
5. VisaConnect

Established in 2004, VisaConnect houses a crew of experienced immigration lawyers, attorneys and migration agents who can provide visa and immigration advice and assistance to people interested in relocating to Australia, USA, the UK and the European Union. Looking at Australian visas specifically? These professionals can assist you through visa applications, certification of documents and qualifications assessment. VisaConnect offers counselling services, too, if you're a student considering higher education in the universities in Australia.
VisaConnect
Book a consultation here.
6. 1to1 Australian Migration Services
At 1to1 Australian Migration Services (1to1 AMS), you're communicating directly with registered Australian migration agents who have an in-depth knowledge of Australian migration laws and procedures. This means you can look forward to a personalised, stress-free migration experience as the team takes you from the initial consultation and preliminary advice stage to the actual visa application. On top of helping individuals with their visas, 1to1 AMS also provides migration support to businesses – perfect if you're planning to hire foreign workers but don't know where to start from.
1to1 Australian Migration Services
Book a consultation here.
7. My New Australian Life
My New Australian Life offers settlement and recruitment services to skilled migrants in Australia alongside migration law and visa advice by its sister company, My New Australian Life Legal P/L. From visa application to employment and settlement assistance in Australia, this company streamlines the entire migration process for you through its Migration Plus+ Program. This company has assisted thousands of individuals and families since 2003, so you can have peace of mind when making the big move down under.
My New Australian Life
Book a consultation here.
8. Direct Migration Experts
With a team of approachable, professional Australian migration agents, Direct Migration Expert aims to make your dreams of moving to Australia a reality. Whether you need assistance with employer-sponsored visas, skilled visas, graduate visas, partner visas, or work holiday visas, Direct Migration Experts can guide you through the processes. Received a visa refusal? This team of specialists can help you with the appeal process, including arranging the necessary information and lodging your appeal on your behalf.
Direct Migration Experts
Book a consultation here.
9. Austral Migration Consultancy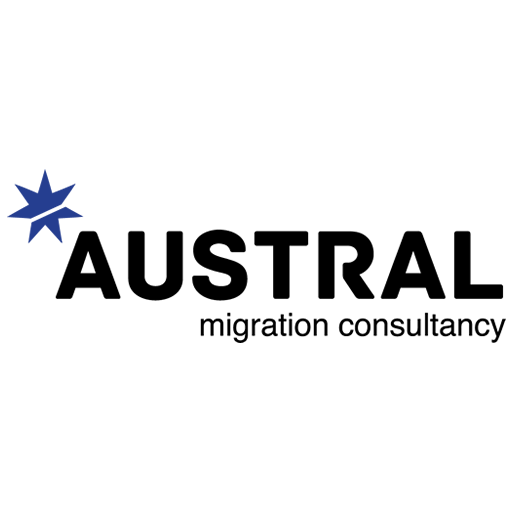 Boasting a stellar record of over 2,000 granted visas, Austral Migration Consultancy continues to be one of the leading Australian immigration law firms in Asia. Specialising in permanent and provisional residency visas, you can expect world-class service from its team of immigration lawyers and registered Australian migration agents who will make your migration journey a smooth one. Furthermore, this law firm provides a Pay As You Go Payment Plan where your fee is only limited to the work completed if you wish to drop out of the process at any stage.
Austral Migration Consultancy
Book a consultation here.
10. EasyMigrate
As one of Australia's most trusted migration service agencies, EasyMigrate does more than just preparing visa applications on your behalf and reviewing applications for all kinds of visas such as student visas, temporary work visas and retirement visas. It also ensures to eliminate your stress from the complex immigration process – from offering visa advice to providing information and guidance on living costs, employment, housing and healthcare. It guides you through visa appeals, too, giving you a second chance should your application fail.
EasyMigrate
Book a consultation here.
11. VisaEnvoy
Like other visa consultancies, VisaEnvoy provides immigration services which include offering professional advice for a range of visas such as partner and family, business, investor and student. What makes it stand out from the rest is that it offers multiple tools to assist you in learning more about the Australian immigration process and what you need to do to obtain an Australian visa. For instance, it has the PR Points Calculator, where you can assess your eligibility for Australian permanent residency, and a visa processing period table, where you can get an estimated time of when your applications will get processed.
VisaEnvoy
Book a consultation here.
Feeling ready to make the big move?
Head over here to begin your journey
Or start ticking off your relocation checklist here
Still unsure?
Learn more about Australia here
Explore more destinations here