Did you know that by employing a UK immigration consultant, you will have a much easier and stress-free relocation process? A recent survey conducted by OnePoll in 2020 found that 45 percent of respondents find moving to be the most stressful event in life, followed by going through a breakup or divorce (44 percent) and getting married (33 percent). Add that to the stress of figuring out visas, international regulations, taxes and you can see why the immigration process can often be an overwhelming one.
If you're thinking of making a move to the United Kingdom, here's where the aid of a UK immigration consultant will come in handy! An immigration consultant will assess your immigration case on an individual basis and provide professional advice on the best entry option. Furthermore, they will ensure that all documents (and there's usually quite a bit to submit) are accurate and complete, on the correct forms and with proper supporting documentation. This reduces the chance of rejection and the hassle of a continuous back-and-forth submission.
Don't take our word for it, here are 10 of the best UK immigrant consultants to help you simplify your immigration process and help you move with ease!
*This list has not been placed in any specific ranking order.
1. Sable International
Founded over 25 years ago in London, Sable International has grown from its regional offices to helping clients across the UK, South Africa, Australia and several areas in Europe. With over 150 dedicated staff members, Sable International has helped over 2 million clients in their relocation journeys. All of Sable International's visa consultants are trained immigration and nationality professionals who stay up-to-date with constantly evolving rules and procedures.
Whether you need to apply for permanent residency, a partner or family member visa, an employee visa, or simply seek to invest offshore – Sable International has the expertise and resources to help you submit a successful application. In addition to a complete spectrum of immigration and nationality law services, Sable International can also conduct thorough research to determine your nationality rights to ascertain whether you have a claim to British nationality.
Sable International
Book a consultation here.
2. FirstMigration
In terms of UK immigration consultants, FirstMigration touts itself as one of the world's most trusted UK visa immigration consultancies. The firm offers all potential clients a free initial assessment either over the phone or at their Central London offices. During the consultancy session, you are able to access for yourself the service you desire from FirstMigration.
With a business model that emphasises a 'customer-first' mindset, FirstMigration aims to tailor the relocation process to the client's personal needs. What this means is that you can choose the price you wish to pay, for the service you desire. If you want to secure your visa approval cost-effectively yourself, you can consider FirstMigrations' Expert Checking Services. For an extra fee, it even provides an Expert Document List and bespoke templates to save you time!
FirstMigration
Book a consultation here.
3. Breytenbachs Immigration Consultants
Breytenbachs Immigration Consultant Ltd offers expert advice and representation in relation to UK immigration laws, UK visa applications and UK visa reviews and appeals. Many of its consultants are qualified solicitors and lawyers who have opted to specialise in immigration law. In fact, Breytenbachs Immigration Consultant is regulated by the UK Office of the Immigration Service Commissioner (OISC). Therefore, the UK immigration consultants at Breytenbachs thus have to adhere to very strict professional rules. These rules ensure that they are fit, competent and up to date with all the UK immigration rules and regulations.
With a reputation for delivering fast results, you can ensure that a visa application sent for the UK Home Office from Breytenbachs will carry the highest possible chance of success. You can either opt for an online consultation, Skype video call consultation or telephone consultation. Personal consultations are also available at any of Breytenbachs offices. Should you choose to engage Breytenbachs, consultation fees are deductible from your final fee!
Breytenbachs Immigration Consultants
Book a consultation here.
4. Hudson McKenzie
When one thinks of award-winning law firm and UK immigration consultant, Hudson McKenzie immediately comes to mind. This leading firm is listed in various legal directories, including Legal 500 in which many of Hudson McKenzie's immigration lawyers have been recognised as leaders within their fields. The strength of Hudson McKenzie's practice is bolstered by an extensive 'tried and trusted' partnership network, which allows their team to provide inbound immigration services virtually anywhere in the world.
If you're looking to relocate your business, Hudson McKenzie is an excellent choice as their lawyers advise on both corporate and private clients on all aspects of the UK and global immigration. This includes (but is not limited to) the relocation of major international organisations, SMEs and mid-sized companies in various sectors such as Finance and Entertainment. With its deep industry experience, Hudson McKenzie combines global perspectives with deep on-the-ground resources in local markets to craft the perfect immigration plan for you.
Its services do not stop at merely processing immigration applications, rather Hudson McKenzie's team of immigration lawyers are always involved in strategic lobbying with various government organisations including the UK Home Office to obtain the best results for their clients.
Hudson McKenzie
Book a consultation here.
5. Newland Chase

For individuals seeking to immigrate to the UK, the ramifications of Brexit can be rather hard to navigate alone. Understanding the complex, fast-changing nature of Brexit, Newland Chase has formed a dedicated Brexit Team to address its clients' concerns and support them on their relocation journey. You can access its dedicated Brexit resources here for the latest updates regarding the situation in the UK.
With over thirty years of experience, Newland Chase is a leading provider of immigration and visa services for both corporations and individuals. Its staff of over 1,700 expert immigration and visa professionals, attorneys, and qualified immigrant consultants span over 70 offices in 25 different countries. Newland Chase offers a broad range of services – from corporate immigration services, to individual immigration, and even UK student and education immigration, it's got it all covered.
Newland Chase
Book a consultation here.
6. Migration Expert
Since 2002, Migration Expert has been navigating the UK's complex immigration system alongside their clients, aiming to give your visa application the best possible chance of success. The best part? It's successfully done it over 430,000 times over the past 20 years! Migration Agents employed by Migration Expert have been registered with the Office of the Immigration Services Commissioner (OISC) and are well qualified to help you with every aspect of the immigration process.
From finding the right visa for your unique circumstances to ensuring your application is 'decision ready', Migration Expert wants to take the stress out of visa applications and relocation. It aims to craft a comprehensive and personalised service for each client, ensuring that unnecessary expenses are not incurred whilst ensuring that your visa application has the best possible chance of success.
MigrationExpert
Book a consultation here.
7. VisaSimple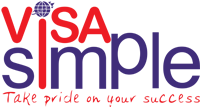 As Visa Simple puts it, it aims to 'see you as an individual, not a name on a visa application form' – and that's exactly how it's tailored their consultancy services! Specialising in providing bespoke immigration advice and supporting those who are relocating to the UK, VisaSimple (as their name suggests) wants to help simplify your immigration process.
As with other immigrant consultants on our list, VisaSimple is also registered at the highest level (Level 3) with the Office of Immigration Service Commissioner. It strives to remain updated amidst the constant changes of immigration rules and regulations, helping its clients achieve success in their immigration process.
VisaSimple
Book a consultation here.
8. VisaConnect
Established in 2004, VisaConnect houses a crew of experienced immigration lawyers, attorneys and migration agents who can provide visa and immigration advice and assistance to people interested in relocating to Australia, USA, the UK and the European Union. Looking at UK visas specifically? These professionals can assist you through visa applications, certification of documents and qualifications assessment. VisaConnect offers counselling services, too, if you're a student considering higher education in the universities in the UK.
For the fastest response to your questions, schedule a Zoom or Skype video conference consultation call anytime with VisaConnect and get answers to your visa process overview, visa fees and many more!
VisaConnect
Book a consultation here.
9. Envoy Global
If you run a business or are seeking to relocate your enterprise, Envoy Global is the UK immigration consultant for you. Founded in 1998, Envoy is a global immigration services provider offering the only immigration management platform that makes it seamless for companies to hire and manage an international workforce. Envoy has an extensive team globally and works with over 60 local representatives in international locations to provide inbound immigration services in 100 non-U.S. countries.
Immigration, especially on a company scale, can be labour-intensive and confusing – with multiple deadlines documents and forms to keep track of. Envoy's state-of-the-art platform helps immigration teams organise their tasks, automate redundant processes, communicate rapidly with stakeholders, and manage the program holistically.
Envoy Global
Book a consultation here.
10. UKIVC
UKIVC, which stands for UK Immigrations & Visa Consultancy, offers a no-nonsense approach to immigration. Its office, sited in Hertfordshire, is a stone's throw away from Elstree and Borehamwood Station and is perfectly located for in-person consultations in a relaxed, private surrounding. Regulated to the highest level by OISC, UKIVC is able to provide legal advice and assistance on all matters of immigration including asylum, appeals and representation at tribunals.
If in-person consultations are not possible, telephone or Skype conference call consultations are also offered by UKIVC. The highly experienced legal team at UKIVC will do their utmost best to assist you to the best of their abilities, ensuring that your immigration process is as smooth as possible.
UKIVC
Book a consultation here.
Additional information regarding immigration consultants, as well as a list of prohibited consultants, can be found at the official UK government website here.
Feeling ready to make the big move?
Head over here to begin your journey
Or start ticking off your relocation checklist here
Still unsure?