We know moving into a new country is a stressful experience – especially if you've tried using a PR job search site in a new country. If you've recently made a move to Canada as a Permanent Resident (PR) and are looking to kickstart your career, you've come to the right place! By using an online platform, you are able to diversify and simplify your job search process. Forget the old days of Yellow Pages and utilise an online job search platform instead for your convenience.
We've rounded up our pick of the top 7 PR job search sites for job hunting in Canada and some tips along the way on how you can secure your new career.
1. Monster Canada
Monster is one of the largest and most well-established PR job search sites in the world. Being an exciting economic landscape, it goes without saying that Monster would establish a branch in Canada as well! Monster attracts millions of job seekers like you each month and has built up an impressive database of jobs. You can find jobs in all fields – from a career in graphic design to data entry jobs, Monster has them all!
The user-friendly interface also allows job seekers to upload their resumes directly onto the site. The best part? Monster is completely free-to-use! Browse for jobs in major cities such as Toronto, Vancouver, Montreal and many more at Monster Canada.
Apply at Monster Canada here.
2. Indeed Canada
An American worldwide employment website, Indeed is currently available across 60 countries and in 28 different languages. Indeed aggregates job listings from thousands of websites, including job boards, staffing firms, associations, and company career pages. As a PR looking for a career change and trying to find a new job in Canada, it's important to find a job search site that is convenient and easy to use.
Indeed has made the process of job application much easier by allowing job seekers to apply directly to jobs on its site. The site also offers resume posting and storage, which streamlines the application process.
Apply at Indeed Canada here.
3. CareerBuilder Canada
With over 20 years of experience, CareerBuilder has vast experience in the field of matching skilled jobseekers with employers. They use the latest technology, software and services to help you find the job of your dreams. CareerBuilder is one of the leading job search sites in Canada. Whether you are a company looking for skilled employees or a PR looking for a career change, CareerBuilder's easy-to-use platform will help you secure the job of your dreams.
Apply at CareerBuilder Canada here.
4. Job Bank
What sets Job Bank apart from other job search sites in Canada is it's government-backed status. The Job Bank is an employment website operated by Employment and Social Development Canada. The site provides an extensive online database of job listings in Canada. In addition, it also features a wide range of employment services and information for both recruiters and job seekers. Whether you are looking for career advice, resume help or job matching – Job Bank has got it all.
Apply at Job Bank here.
5. Talent Egg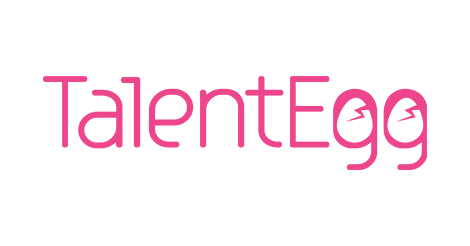 Just graduated from university and have no idea where to start job hunting? TalentEgg has got your back. At TalentEgg, you can find student jobs, entry-level roles, internships, co-ops, talent programs, and more. Unsure about your career path? TalentEgg's Career Guides offers information and in-depth resources on a variety of "egg-citing" fields. You can also learn key information such as how to write a resume and more with TalentEgg's insightful articles.
Apply at Talent Egg here.
6. Eluta
What sets Eluta from other job search sites? The site is managed by the Canada's Top 100 Employers project and indexes more direct-employer jobs than any other search engine in Canada. Eluta is used by over 7 million unique visitors from Canada each year, making it one of the most popular job search sites in all of Canada. Also, Eluta indexes jobs directly from employer websites. This means that you will be able to find thousands of unadvertised positions that won't be featured on other job boards. With over 125 thousand jobs taken directly from employer websites, simplify your job search process and use Eluta today!
Apply at Eluta here.
7. CareerJet Canada
With over 90 localised websites, CareerJet allows job seekers to have direct access to an extensive database of jobs. This global job search site sources over 40 million job ads from more than 70,000 quality sites all over the world. What makes CareerJet unique is its semantic analysis technology, which makes it possible to index job offers from a theoretically unlimited number of websites – independent of its underlying structure, design or language. The result of this advanced technology is a daily updated index of more than 10 million jobs!
Apply at CareerJet Canada here.
Feeling ready to make the big move?
Head over here to begin your journey
Or start ticking off your relocation checklist here
Still unsure?